Become a Developer Marketing Manager
Start a high-paying career engaging and retaining technical users as a developer marketing manager.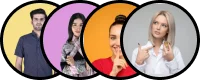 Who is a
Developer Marketing Manager?
By the end of this bootcamp, you'll be confident in reaching and engaging with the developer community in meaningful and impactful ways.
What is developer marketing?
This module introduces the concept of developer marketing, explaining its significance in the tech industry. We will cover the basics of what developer marketing is, the difference between B2C, B2B, and B2D, and why it's crucial for companies that provide developer-focused products or services.
Developer marketing strategy
In this module, you will learn about crafting effective developer marketing strategies. we will delve into market research, competitive analysis, and goal-setting specific to developer audiences. This module also covers the use of metrics and KPIs to measure the success of marketing efforts.
Outreach programs (hackathons, conferences, etc)
This module focuses on the planning, execution, and evaluation of outreach programs tailored to developers, such as hackathons, conferences, workshops, and meetups. You'll learn the strategic aspects of selecting the right events and venues, designing engaging activities, and measuring the impact of these programs on developer engagement and adoption of products or services.
Public speaking and technical presentations
Public speaking and presentation skills are crucial for developer marketers. This module provides insights into effective presentation techniques, storytelling, and delivering technical content in an engaging and persuasive manner.
Technical writing and guides
This module dives into the art of technical writing for developers. You will learn how to create clear, concise, and informative technical documentation and guides. Effective communication of technical concepts and instructions is vital in developer marketing.
This module focuses on enhancing the overall developer experience when using a product or service. It covers topics such as creating user-friendly APIs, SDKs, and tools, as well as improving the onboarding process and providing excellent developer support.
Advertising and sponsorships
This module explores different advertising and sponsorship strategies tailored to developer audiences. It discusses the selection of appropriate channels, platforms, and events for reaching developers effectively. It also touches upon budgeting and ROI analysis in developer marketing campaigns.
Open-source and community
This module focuses on building and nurturing a community of developers. It explores various strategies for creating and maintaining developer communities, emphasizing the importance of engagement, support, and fostering a sense of belonging among community members.



Earn a Beacamp Developer Marketing Certification
Upon completing Beacamp's developer marketing bootcamp, you'll receive an industry-recognized, professional developer marketing manager certification to share with your network and showcase all you've learned. Beacamp certificates are formatted for sharing on LinkedIn.
A seasoned Developer Relations Manager with over five years of experience building developer communities, driving product adoption, and leading technical outreach programs.
He is the author of Developer Marketing and the Developer Relations Manager at Bunzz.
Trust is now excited to share his wide-ranging knowledge and experience at Beacamp.